It's a new month and new specials at Dolce & Clemente's Italian Gourmet Market
Special Online Orders Only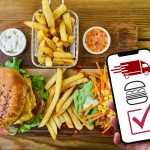 Heat & Eat! Choice of: Chicken Parm, Chicken Marsala, or Chicken Francaise Choice of Penne Vodka, Baked Ziti, or Cavatelli & Broccoli Choice of Sauteed Spinach or Vegetable Medley or House Salad Includes Italian Bread & Mini Cannolis.
top in Dolce & Clemente's for a taste of autumn's great flavors and seasonal weekday specials.
Monday Buy 2 Chicken Pot Pies, get House or Caesar Salad FREE
Tuesday Buy 2 Homemade Soups for $13.99 – save $6.
Wednesday Buy any Hero get 8 oz. pasta salad FREE
Thursday Buy 1 box Dolce & Clemente's Ravioli get a pint of Vodka or Marinara Sauce FREE.
Friday Buy a quart of fresh Meat, Marinara, or Vodka Sauce get 1 pound Dolce & Clemente HOMEMADE FRESH Pasta FREE.
Save the date. Our Thanksgiving Tasting is Saturday, Oct. 14, from 1 to 4 pm. Sample holiday favorites including Turkey, Sweet Potato Stuffing, Ham, seasonal pies, and more.
Receive a 10 percent Gift Card on all Thanksgiving Dinner Packages placed on Oct. 14.
Make Sunday dinners tasty and convenient.
Stop in Dolce & Clemente's and pick up a one-plate, all-in-one Sunday Meal Deal. Choose from Eggplant Parm, Chicken Francaise, Chicken Parm, Chicken Marsala, Sausage Peppers & Onions,  Meatballs, Veggie Pasta, Penne Marinara, Penne Vodka , or Baked Ziti. Special price only $9.99 every Sunday from 9 am to noon.
Our Sunday Football Specials are perfect for game day. Choose from Italian Hot Dogs, Chicken Wings, Sausage & Broccoli Rabe Sliders, Chicken Parm Sliders, Rice Balls, or Philly Cheese Steak Puffs. Order a quarter tray Pick Me Platter and choose any 3 from Fried Ravioli, Mozzarella Sticks, Chicken Fingers, Pigs in a Blanket, Mac & Cheese Bites, or BBQ Pork Bites for only $40.

Expecting friends over to watch weekend football games? Nothing satisfies like our Sandwhich Platters. They come in three different sizes and include a choice of House of Caesar Salad; choice of Cavatelli & Broccoi, Pasta Bruschetta, or Athens (Greek) Salad; and choice of a Cookie Tray or Party Cannoli. See our flier for details.

Pick up one of our everyday dinner specials. Quarter trays of Cavatelli & Broccoli or Penne Vodka are $30 each, Chicken Marsala or Chicken Pink Panther are $40 each, Sausage Giambotta with Peppers and Onions & Potatoes is $40, and Gluten-free Chicken Parm is $45. Our quarter trays serve 5 to 6. Please pre-order.

 

Heat & Eat Prepared Frozen Gluten-Free Dinners now available. Choose from Eggplant Parm, Eggplant Rollatini, Chicken Francaise, & Check Marsala. All come with pasta. Priced from $16.99 to $24.99.

Check out our October flier for all of our great deals.
See our flier for all of the details and other great offers